Yatta, Palestinian Territories
Building and finishing of Yatta Municipality Community Center
Summary
There are about 8,000 people with disabilities in the city, most of them are children, displaced people and refugees from the Al-Fawwar Refugee camp. Currently, there is no institution in the city that takes care of them except the Yatta Municipal Community Center, which owns a rented building and one bus to transport children to and from the center.
The center provides speech, hearing, physiotherapy and education services for 100 disabled children on a daily basis, which causes exhaustion and intense work due to the inadequacy of the place and the tools.
The current building of the center is rented, located on the basement floor of a mosque, and does not meet the minimum requirements for caring for people with disabilities.
There is a proposal for a new center according to the specifications, but the cost of implementation is high. Yatta Municipality's current project is to build only two floors, with an area of 350 m2 for each floor, on a temporary basis, to ensure the operation of the center in an acceptable manner.
Impact
The existence of a suitably qualified new building that leads to the provision of services to a larger number of people with special needs, as well as facilitating the process of movement of people through special buses to serve them.
Priority Objectives
Engaging in regional and multilateral partnerships and increase city-to-city cooperation
Protecting those most vulnerable
Providing access to urban infrastructure, social services, and education regardless of status
Supporting reception and advance community sponsorship initiatives
Country
Palestinian Territories
Local or regional government
Yatta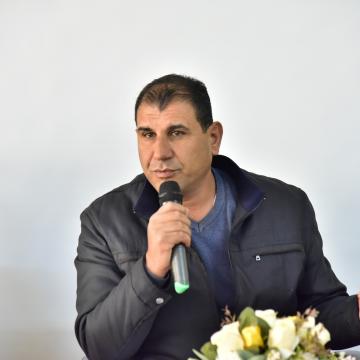 "It is our duty to fully serve the marginalized groups in the city, especially those with special needs. Serving them is one of the most important factors in achieving sustainable development and ensuring their right to participate. We rely on Eng. Iyad Hammad to coordinate this interest."