We Are All Barranquilla - Opportunities Center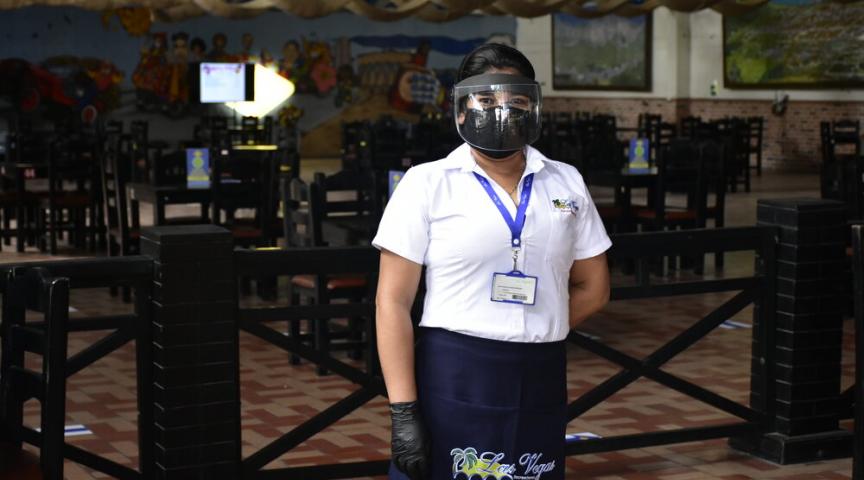 Summary
Barranquilla is a recipient of the Global Cities Fund, the Mayors Migration Council's response to the unmet needs of cities as they support migrants, refugees, and internally displaced people.  
Barranquilla's project, Todos Somos Barranquilla, offers a comprehensive suite of services to 100 clients, providing them with specialized vocational training, psychosocial support, legal documentation support, and direct access to 200 of Barranquilla's employers. Focused on Venezuelan refugees, clients include women, youth, victims of armed conflict, and persons living with disabilities. Delivered through the city's Opportunities Center, the project ensures that its participants have a safe and secure livelihood within the city's formal economy, paving the way for a stronger and more inclusive overall workforce within the city of Barranquilla.
Now ending its pilot phase, Barranquilla pledges to expand Todos Somos Barranquilla as a permanent program of the Opportunities Centre while continuing to encourage the private sector to hire program graduates.
Impact
Barranquilla's pilot phase has four key impacts:
The City of Barranquilla has strengthened its institutional offerings to the migrant and displaced community.

Over 100 migrants, refugees, and IDPs generate income through formal employment and access employment opportunities.

Over ninety employers (local businesses) have changed their perception of the migrant and refugee community.

Project clients and their immediate families have increased awareness and access to the services offered by the City of Barranquilla.
Barranquilla's project has key innovations:
Barranquilla's project

designed a unique client enrollment scheme that prioritizes applicants who tend to have fewer opportunities to find formal employment while still ensuring all applicants receive information regarding employment opportunities and access to social services.

T

he project has strengthened the City of Barranquilla's collaboration with the Global Cities Fund's Strategic Partners UN-Habitat, IOM, and UNHCR.
Priority Objectives
Providing access to urban infrastructure, social services, and education regardless of status
Realising social inclusion
Local or regional government
Barranquilla
Mayor
Jaime Pumarejo Heins
"The Mayors Migration Council's support to Barranquilla will allow us to make a difference in the lives of our residents and show that Todos Somos Barranquilla, regardless of where we come from."