Learn
Welcome to the Call to Local Action for Migrant and Refugees space for learning. In order to create a stronger, people-centred narrative on migration and displacement governance, it is important to empower and help develop the capacities of various stakeholders at the local level to implement pragmatic and principled actions.
Massive Online Open Course
Discover our Massive Online Open Course (MOOC) on "Local to Global - Local Action on Migration and Displacement: territorial perspectives towards the achievement of global agendas."
Building on local practices and policies from local and regional governments in different regions of the world, this MOOC will provide guidance and training for local governments to address migration and displacement, ultimately advancing local development, inclusion and social cohesion in their territories in line with global agendas.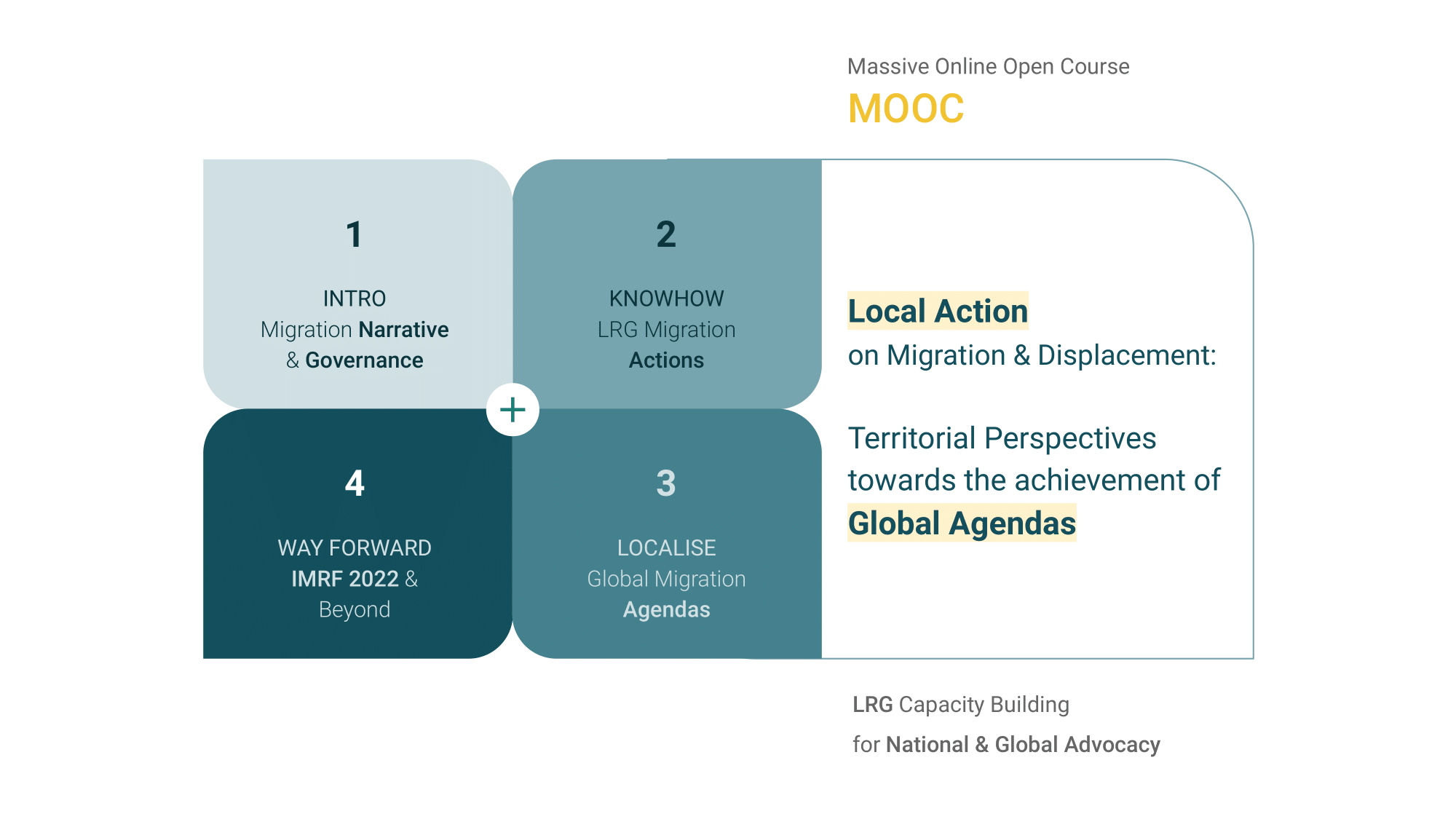 The MOOC will build primarily on the outputs of the Mediterranean City to City Migration (MC2CM) project and on the commitments made by local governments in the Marrakech
Mayoral Declaration "Cities Working Together for Migrants and Refugees" to implement the GCM and GCR in unison. It will also leverage local perspectives shared in the framework of the #CitiesAreListening series and Live Learning Experience #BeyondTheOutbreak hosted by UCLG in collaboration with other international partners.
Time: 4 hours (1 hour per module)
Languages: EN, SP, FR
Certificate available upon completion of all 4 modules, assessments and games.
Peer learning sessions 
The Mayors Mechanism periodically organises peer learning events for local and regional government officials.
Stay tuned for more information.