Social and sustainable Nador: intercultural dialogue and social inclusion of migrants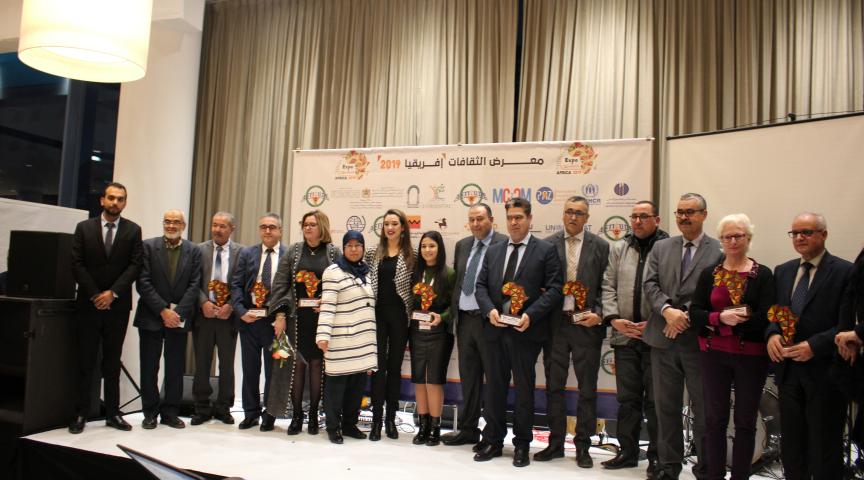 Summary
This action is conceived from the research and experience of ASTICUDE and ACPP in the field of migration in Morocco, as well as from the sharing of experiences and practices within the framework of the meetings organised by the UCLG. It aspired to strengthen the capacities of at least 40 narrative creators and to encourage the availability of intercultural spaces as well as ethical and fair discourses on migration in favour of the socio-economic inclusion of migrants in the province of Nador. The main objective of the project is to contribute to the development of social and sustainable cities in Morocco and more specifically to improve and develop cooperation between the different stakeholders in the field of migration at local, national, regional and international level and to promote a real and fair discourse on migration and strengthen intercultural dialogue and mutual understanding
Impact
The project has emphasized the situation of migrants in Morocco and in particular those in the province of Nador, without access to basic services and often victims of discrimination and racism. The local community and the Moroccan population in general have been sensitized on the issue and have responded actively to the actions of inclusion and integration planned by the project during the migration week. These actions represent the basis for a much deeper work in the medium and long terms. Thus, the commitment of the journalists during the trainings, their involvement in the media coverage of the project, their availability for future collaborations, and the synergies created between institutions, associations and migrant collectives, with the strong involvement of the municipality of Nador, in the forefront of the realization of an effective inclusion and integration of the migrant population in the local community, shows that the project has been inserted in a process of dialogue on the topic that has already been started for some years and that will not stop here. In addition, the project has had a certain impact on other Moroccan public institutions, such as the National Mutual Aid and the Directorate of Education, Youth and Sports
Lessons Learnt
ASTICUDE, acting as the implementing agency of the project, within the framework of the program ''MC2CM'', identifies documents, recruits consultants and transmits knowledge on effective ways . The good practices are classified by subject, theme, or other categories. Based on this project experience, which is an essential contribution to knowledge building based on what works and what does not. The coordinating and monitoring committee will use the lessons learned for strategic development and intervention models to try to achieve:  At the relational and organizational level:
Promote essential contribution to good practices, which is often a concise way to present specific information from the knowledge base.

ASTICUDE has a database on the topic organized by target category, topic, and area of intervention.

Coordination between the different ethnic groups that constitute the authority in the field of migration.
Priority Objectives
Eliminating all forms of discrimination and promote evidence-based public discourse
Engaging in regional and multilateral partnerships and increasing city-to-city cooperation
Local or regional government
Nador